all the traditional art supplies that I have. Some of them have been with me for YEARS, and many of them are bought on my prolonged shopping spree (it's become an obsession for me since the beginning of this year but it's eased a little since) and a few of them have never been used. This is not including sketchbooks, papers and surfaces and such. I feel like I have more money than sense sometimes, spending too much money on art supplies, many of which I have yet to use and then I'll still go out to buy some more -___-"...uh. anyway. Yeah I guess seeing all these piling up would be an incentive for me to use them.
Faber Castell Studio Soft Pastels set of 72
Had this set for years but never touched it...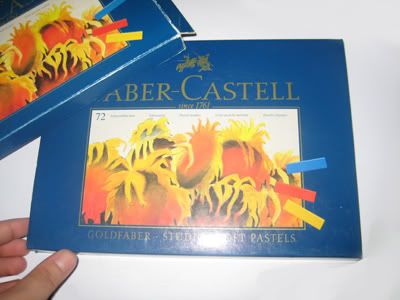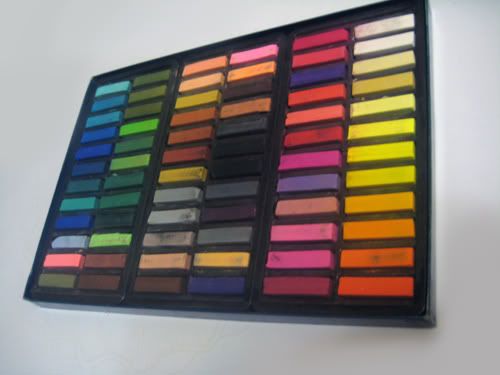 Daler Rowney Cryla Artists' Acrylics
+ acrylic brushes & palette knife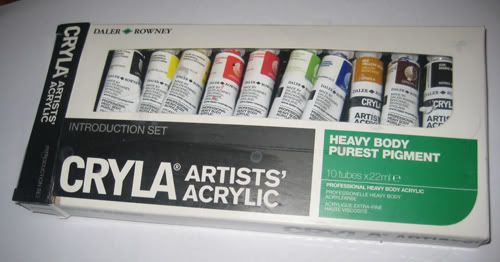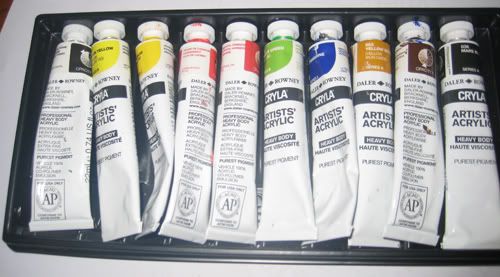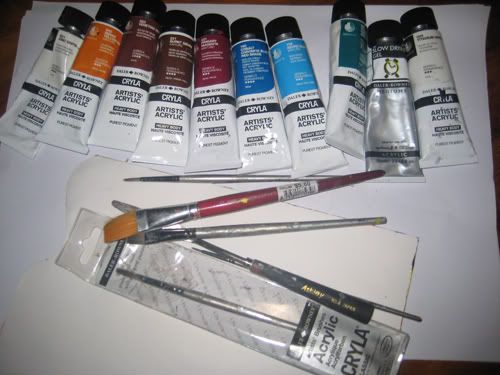 Winsor Newton Cotman PaintingPlus 24 half-pans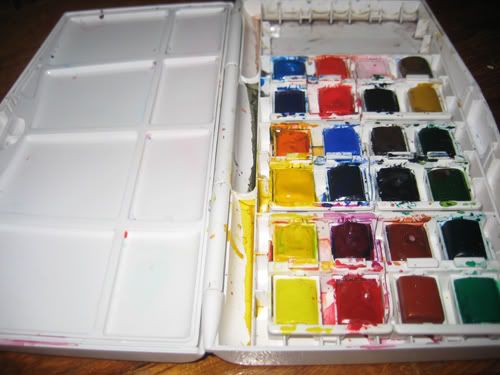 Derwent Pastel Pencils set of 72
(with a few missing)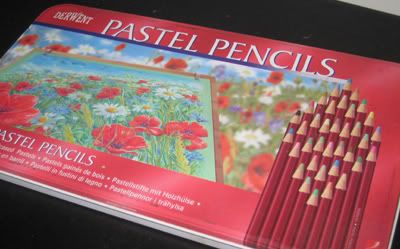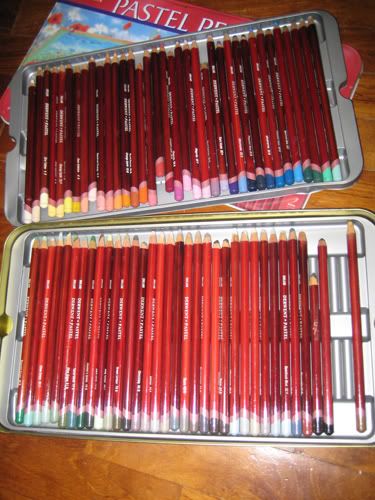 Lyra Rembrant Polycolour set of 36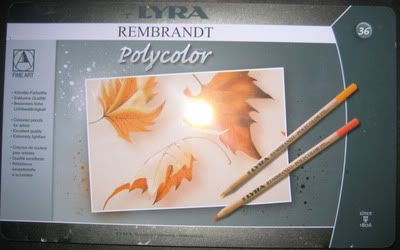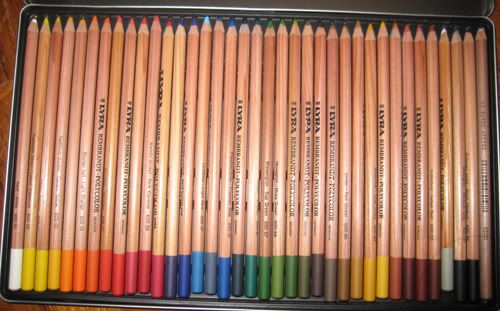 Derwent Aquatone Woodless Watercolour sticks set of 24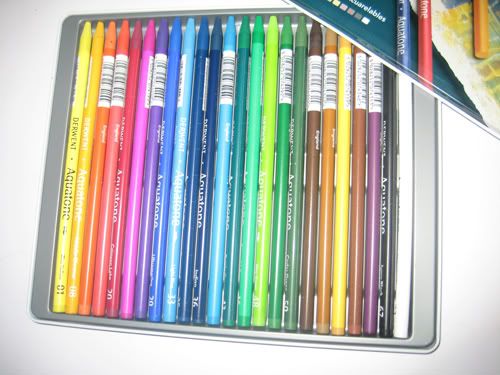 Colleen double ended coloured pencils 2x sets of 72
one set has hexagonal pencils and another has round pencils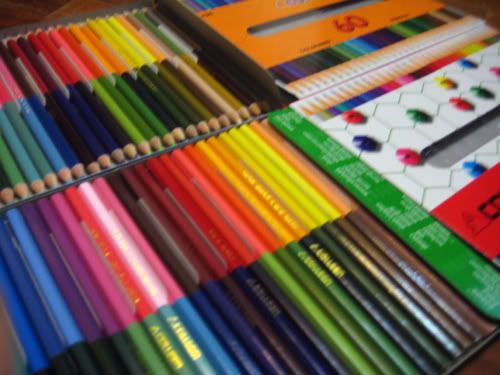 Pentel Oil Pastels, 1 set of 50 small sticks, 1 set of 48 large sticks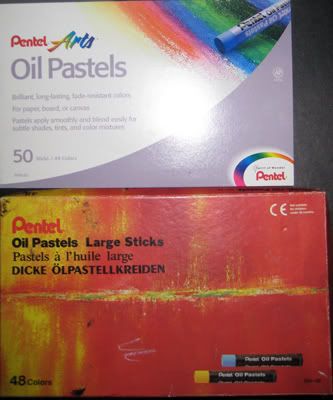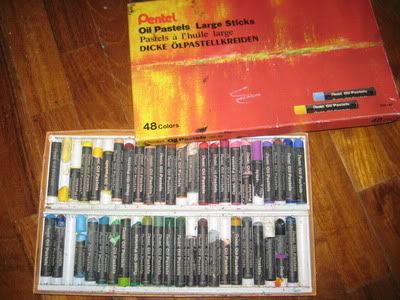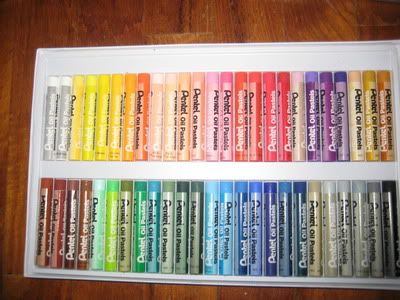 Derwent Inktense ink pencils, set of 72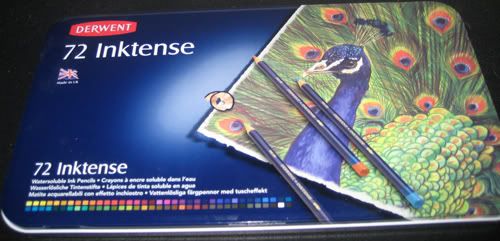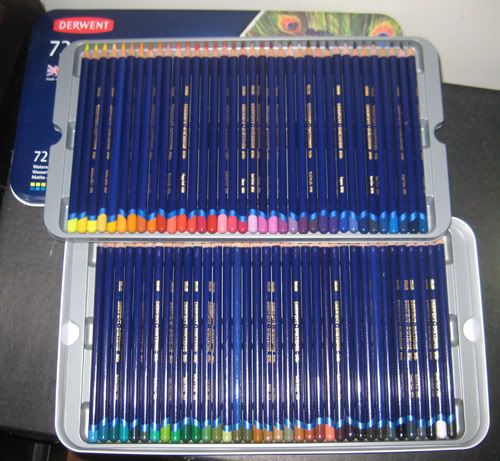 Staedtler Triplus Fineliner coloured pens, set of 20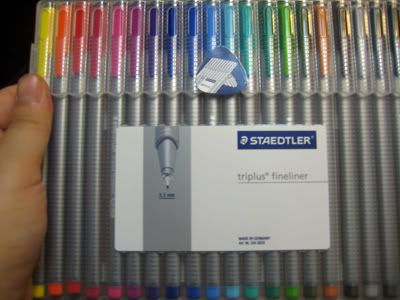 odds and ends I bought on open stock
Prismacolor colour pencils, Derwent Coloursoft colour pencil, Derwent Artist colour pencils, Prismacolour colourless colour pencil blender, Derwent Burnisher, Derwent watercolour pencil, Derwent Blender, Caran D'Ache neocolor II watersoluble wax crayon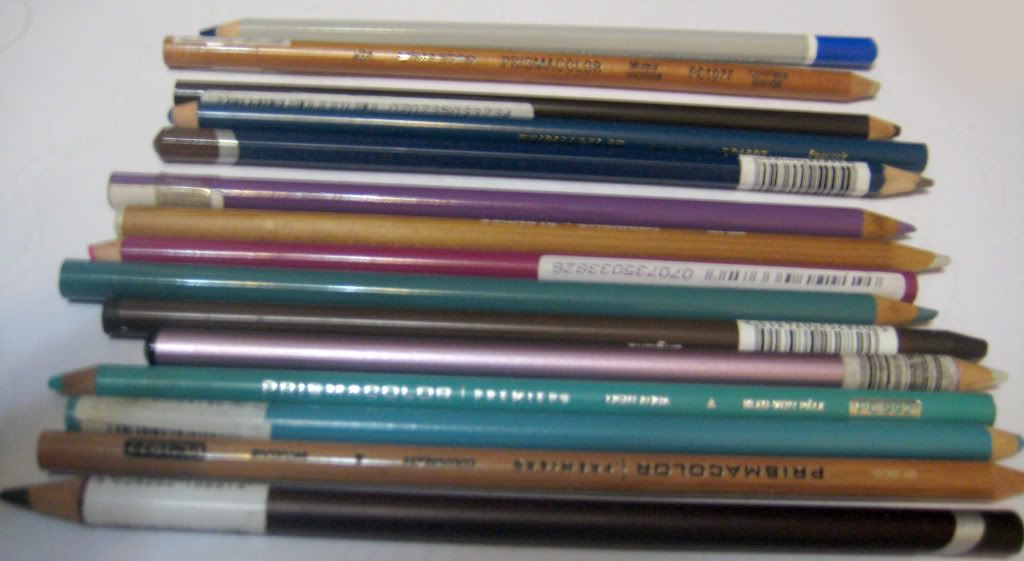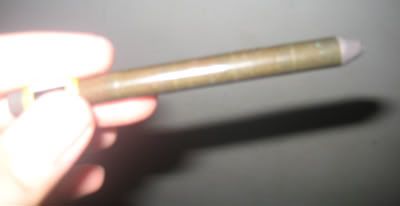 misc art box
copic markers, waterbrushes, watercolour brushes, triangle ruler thing, kiddie colour pencils, sharpener, etc.
my pen bag
This is the bag that I take whenever I go out for portable sketching and life drawing classes. various coloured pens, ruler, mechanical pencils, retractable eraser, mechanical pencil lead, pencilbrushes,